The easiest way to book trusted Cleaning Professionals
Your home is covered by Axa Insurance up to £150,000!
Our priority is to give you peace of mind. Axa Insurance provides cover for unlikely events.
In the unlikely event of damages during the cleaning service, we have you covered up to £150,000.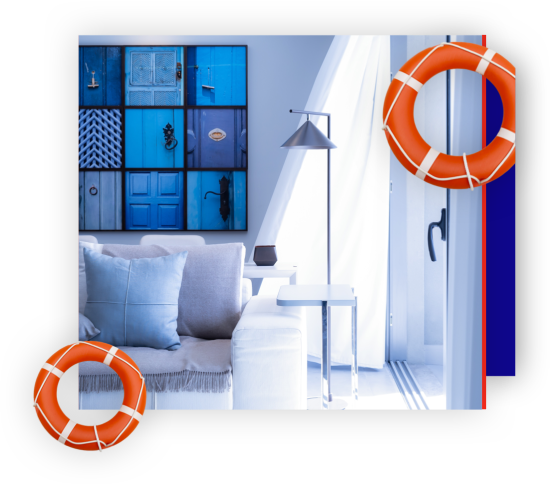 Why choose us?
Exceptional Service with Trusted Cleaning Professionals
Following a rigorous interview process, Cleaning Professionals become a part of the Cleanzy culture where constant learning and training take place to ensure the highest standards. We understand no customer is the same so our system matches you with the best Cleaning Professional per your needs.
Peace of Mind with AXA Insurance
Our trusted partner AXA insures your home up to £150,000. While you focus on other things that matter, we have got your cleaning and your home's safety covered to give you the peace of mind you deserve.
100% Happiness Policy
Our vision is to leave our customers delighted after each session. We invest in extensive training for the Cleaning Professionals and our product development to provide you with a smooth journey from start to finish. Still not happy? We will rectify any issues should they arise and support you regarding any concerns.
Experience the Cleanzy Level of Quality Service
You can be assured that your home is in safe hands. All our cleaning professionals go through extensive and regular training during their time at Cleanzy.
Cleanzy Professionals
The Cleanzy team have always approached me with such care! I'm thankful for doing a job where I get treated respectfully. I believe this new chapter of my life will help me improve!
Since Cleanzy has come in to my life, I feel like I can achieve my goals. I love cooking, one day I'd love to open a bakery and combine my passion and my job. It's such a great feeling to be able to put my dreams into my work. Cleanzy made it possible for me to dream.
I'm very proud to be a part of the Cleanzy family. I feel free and happy now that I get to choose and organize my working schedule. Everyday I wake up excited and motivated to go to my job. Thank you Cleanzy for giving me the opportunity to do so!
My experience with Cleanzy has been very pleasing from the start. It is a company that is based on respect, responsibility and professionalism.
I'm very proud to be working with Cleanzy. I moved to the city recently, and got to know the city and my surroundings whilst working. I'm making the most of it thanks to Cleanzy.